Barry B., West Chester
"I had an old bridge that needed to be removed due to a rotted tooth. Dr. Stall attended to my needs quickly and gave me 2 implants. The result was a great look, a great feel, and a better outlook for the future. Thank you Dr. Stall, Marianne, Jessica, and Judy."
Roseann G., West Chester
"Over the course of many years you have solved many of my dental problems. I have learned to be calm and unafraid as I enter your office doors. Frankly, there were times as when I required surgery (implants, braces) and I doubted the outcome. But all's well that ends well. You Dr. Stall are indeed an expert rearranger of teeth, and without a doubt you are a truly superb dentist. Thank you again for an exceptional job on my teeth. I am looking forward to my visits to keep my teeth and gums healthy."
Patsy H., Philadelphia
"Just wanted to thank you for restoring my faith in dentists. You've been kind and gentle and my teeth look so much better and no longer hurt. It's appreciated more than you'll ever know."
Stephanie N., West Chester
"I was tired of seeing that ugly little spot on my front tooth every time I smiled in the mirror. I am still amazed at how comfortable and relaxed everyone made me feel. The results were wonderful and I feel better about my smile.
Ted C., West Chester
"When I went to Dr. Stall's office, I was absolutely thrilled to find out that he did everything possible to make sure I had an enjoyable and pain-free experience. I now tell all of my friends to go there!"
Don N. - West Chester, PA
I hope this never happens to YOU. I had just returned home from a business trip. I was scheduled to speak at a major business meeting at my company later in the week.
Three days before the meeting, my mouth started killing me! I had a sharp shooting pain in my gums. It was a raging toothache! With this type of pain, there was no way I could postpone treatment until after my business meeting to get relief. I needed emergency help and I needed it now. So I called my family dentist to schedule an emergency visit. His receptionist told me she would check the doctor's schedule and call me back. Well, a day went by and there was no return phone call. I couldn't wait another minute with this pain. I called my dentist again but it didn't do any good. He was too busy and couldn't see me until the next day. I couldn't believe it!
I started calling every dentist in the phone book. None of them could get me in. So I called a friend and she referred me to her dentist. The receptionist told me to come right on over and the doctor would work me in. This dentist took time to listen to me, he understood the time frame I was under and he took immediate steps to get me out of pain. I can't thank him enough along with his wonderful staff. I am already recommending this dental office to my friends and co-workers.
Thanks to Dr. Stall my tooth doesn't hurt anymore. I couldn't believe the pampering and royal treatment I received by his staff while at his office. By the way, a few days later at my business meeting, I was in no pain, had no swelling and gave the best presentation of my life. Thanks to my new dentist!
Our practice accepts insurance from the following companies.

Dental Network of America
DNoA administers dental products for individuals, as well as groups with thousands of employees. It contracts with over 180,000 dentist access points through our national PPO Network which ensures high quality and affordable dental care for its members.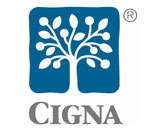 CIGNA
CIGNA offers a variety of dental plans and dental insurance to our patients, including CIGNA Dental Care (DHMO), CIGNA Dental PPO or CIGNA Traditional.

Delta Dental
Delta Dental Plans Association is a not-for-profit organization with some for-profit affiliates as member companies. Through its 39 independent member companies, it offers national dental coverage to our patients - administering programs and reporting systems that provide employees and individuals with quality, cost-effective dental benefits and superior customer service.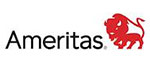 Ameritas Dental
At Ameritas Group, we put our customers first. That's why we're able to provide our patients and over 4.8 million other people with quality dental, vision and hearing care plans that fit their specific needs.

Aetna
Aetna is a national leader of health and related benefits offering dental insurance to our patients, as well as health insurance, pharmacy, and life insurance products for individuals, medicare insurance and disability.
Friendly, gentle children's dentistry
Dr. David Stall is a popular West Chester area children's dentist known for his easy going and friendly approach. Our caring team is dedicated to your child's dental health.
We're happy to answer all of your questions. We want you and your children to feel comfortable, whether we're treating your toddler's baby teeth or your teenager's permanent teeth.
Dental veneers for a gorgeous smile
Dr. David Stall is a trusted West Chester area veneers dentist. Our professional team is dedicated to providing you with quality results in a comfortable and pleasant atmosphere.
You won't have to feel embarrassed any longer by crooked, chipped or discolored teeth. With your new dental veneers, you'll be thrilled to show off your healthy teeth and beautiful smile.
Variety of payment options available
There are a variety of payment options available to our valued patients. David Stall Dental accepts debit cards, credit cards, checks and cash, and even offers convenient monthly payment plans for those who qualify. Call our West Chester area dental office today to discuss the right financial options for you.
Home whitening for convenience
If you prefer home teeth whitening for convenience, set up an appointment with David Stall, D.M.D. at his practice in the West Chester, PA area. You'll be able to whiten your teeth in the privacy of your home, and on your own schedule, even while you watch television or read a book. You'll be very pleased with the results of Dr. Stall's natural home tooth whitening process.
Dentures that look great and last
If you're looking for dentures that look great and last, look no further than David Stall Dental located in the West Chester, PA area. David Stall, D.M.D. will assess your needs and fit you with durable, comfortable, natural-looking dentures - at a price you can afford.